Wanna Know What Would Make Up the Perfect Cell Phone...
I'm a tech whore. Love all the newest tech stuff, even if I don't know how to use it all. So with new phones coming out all the time, the new Essential Phone by one of the founders of Android, the new iPhone and the new Galaxy Note 8 right around the corner, I thought I'd list what I feel are the requirements for the ideal cell phone, right now. First this is all related to Android cause iPhones are for sheep so FAHK iPhones.
First, the look of it. It's gotta look good. Right now I'm using the Oneplus 5 as my daily phone. The guts of the phone are pretty close to everything I want in a phone, but the phone itself, looks like doo doo.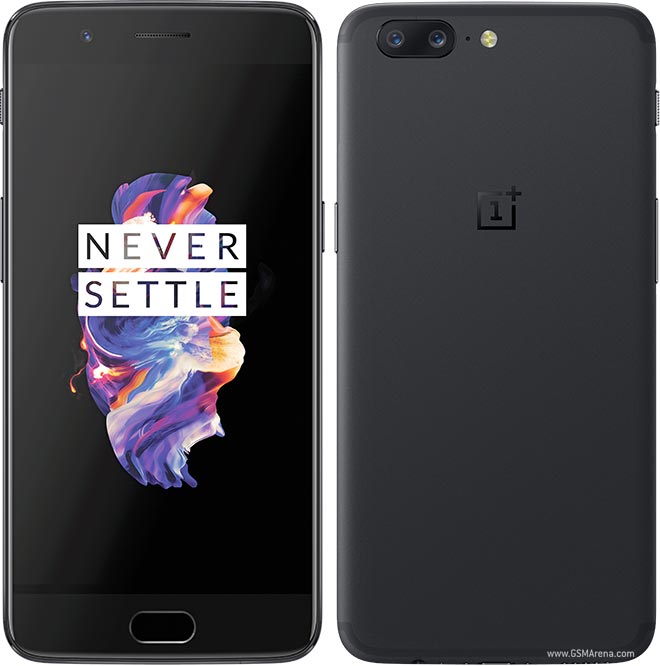 BOOOOOORING! The under the hood stuff is great, but on the outside, it looks like any other generic phone.
So when starting with a phone, it's gotta look nice. One of the hottest looking phones out right now is the Xiaomi Mi Mix.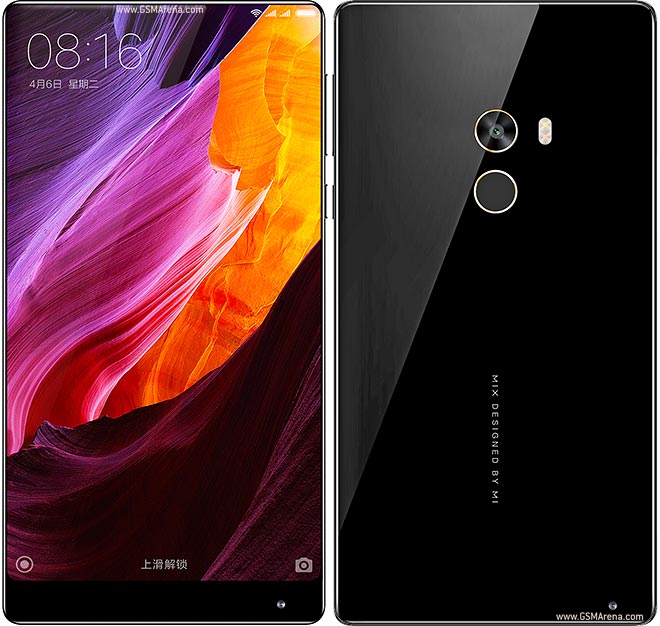 LOOK AT THAT FAHKING THING! GOOD LAWD. Just CUM EVERYWHERE! You whip this phone out around people, girls will want to go down on you and guys will want to cup your berries while she's doing it! Just sexy. The ONLY drawback on this phone is it's HUGE and it doesn't work on all the networks here in the US, but as for the looks? SMOKING. You're phones gotta look good from the jump, otherwise nobody cares what it can do. You don't wanna have a Ferrari engine in a Pinto body.
Once you get the exteriors down, let's go into the required features.
1. BATTERY: This one may be the most important when it comes to the guts of the phone. If you're phones dead, nothing else matters. So the battery has to last you through the day of heavy use, EASILY. I see all these iPhone users that MUST carry a juice pack with them. FAHK THAT! If the battery's junk then the phone's junk. Weak battery is a DEAL BREAKER!
2. CAMERA: I'm not gonna get into megapixels or aperture or whatever the fahk it's called cause I don't know what most of that stuff means. It's just GOTTA have a good camera. It's gotta have a good camera, and take good video. It does have to have image stabilization for video. I was looking forward to the Essential phone coming out, which looks like this: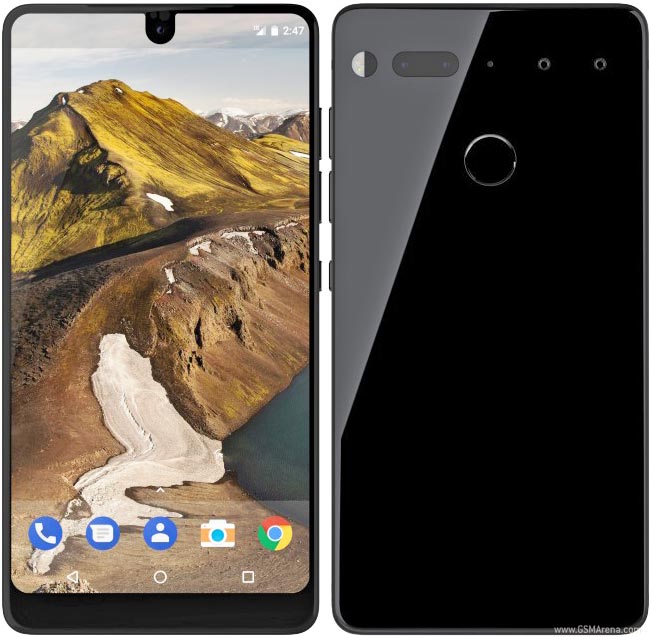 SEXY AS FAHK! It's got a ceramic back instead of glass, titanium frame instead of aluminum and it's just sick looking. I was gonna overlook the fingerprint scanner on the back. I was gonna overlook no headphone jack, but the reports coming out are that the camera is crap so I can't do it. Camera is a DEAL BREAKER!
3. INTERNAL STORAGE: Minimum 64GB of storage UNLESS it has a Micro SD slot & that has to be accessible VERY fast. If it has a memory card slot but it's laggy, then screw it. So in general, minimum 64GB of storage. A lot of manufacturers are bumping up to the 128GB as the standard which is GREAT but 64GB minimum, we're good. If 32GB or lower & no card slot, DEAL BREAKER!
4. FINGERPRINT SCANNER: Gotta have this and it SHOULD be on the front. I get that having it on the front will cut into a phones looks for an all screen phone, but if you can have a slim bezel at the bottom with just the fingerprint scanner & 2 dots for front/back, you're good. The fingerprint scanner located on the back of the phone? YUCK. You gotta pick your phone up if you want to access that bad boy! If I have the phone in my car and need to access screen, front fingerprint. If the phones on the desk and I need to turn it on, FRONT, easy peasy. So gotta have fingerprint and STRONGLY preferred on the front.
5. RAM: Gotta have 6GB of ram now. Oneplus stepped their game up with 6 in the Oneplus 3 phone and now everyone's trying to follow suit. 8GB is better obviously, but 6 is now becoming the standard and with phones pushing out more and more programs that require heavy lifting, you'll want 6GBs of RAM. A lot of phones right now have 4, which isn't gonna break the deal, but if it's combined with another lacking feature on this list, it may break the deal.
6. SPEAKER: Gotta have a loud speaker phone. Preferably quality sound, but if it's just loud but not a lot of bass, or somewhat tinny etc… as long as it's loud and I can understand what the person is saying, I'm good. I use the speakerphone a lot so gotta be able to hear what the fahk people are saying when I'm using speakerphone. Not a deal breaker, but it's up there.
7. HEADPHONE JACK: Manufacturers were releasing phones with this big announcement "no headphone jack! YAY!". Who said they didn't want headphone jacks? I use this all the time on the road for my square reader to sell my merch and it's just easy to plug in headphones etc… A lot of the manufacturers after outrage from customers, have started putting the headphone jacks back in, which is good.  This one isn't a deal breaker, because you can get around it with an adaptor, but it's annoying as FAHK carrying around a USB to headphone dongle.
8. SIZE: The standard screen size has been 5.5″ inches. This has been great, but now with less bezel and no bezel phones coming out, it's gotta be about the size of the phone, instead of the screen size. The S8+ is about perfect height wise, width I think the Oneplus 5 is about right, so that's a phone that's 6.28 inches tall and 2.92 inches wide. If it's slightly taller or shorter, or slightly thinner or thicker, all good, Not a dealbreaker.
9. BLOATWARE & USER INTERFACE: It's always nice to just use a phone. Not have "bloatware" or a crappy "skin". Bloatware are the programs a carrier or manufacturer thinks you need to have on your phones. The more close to stock Android, the better. Oneplus 5's phone, almost 100% stock Android. The Essential phone, almost 100% stock android. Samsung BLOATWARE. Samsung has a BLOATLOAD of bloatware on their phones. Samsung Pay, Samsung notes, Samsung Health, Samsung Browser… JESUS CHRIST WE GET IT! 99.9% of these bloatware programs are CRAP! Samsung Pay is cool, the rest can get fahked. Carriers also put a ton of bloatware on their phones. Verizon was the WORST of it. All these Verizon programs you don't want and won't use just using up your memory and slowing down your phones. That's why unlocked phones are better cause they don't have carrier bloatware. Now the "skin" of a phone is the user interface that manufacturers put OVER the regular Android interface. Samsung has their interface, LG has theirs, etc… Luckily, most phones manufacturers are starting to realize the public hates most bloatware and skins so they're all getting closer and closer to stock Android. So this definitely isn't a deal breaker, but you'll want a phone that's as close to stock as possible.
So the perfect phone… what would it be????
So here's the Frankenstein phone. The PERFECT cell phone:
LOOK: Essential Phone or Mi Mix but with a fingerprint scanner on the front. Both have a small enough chin on the bottom to put one.
SPEAKER: OnePlus 5's speaker is loud! Can hear it in almost any situation.
CAMERA: Galaxy S8 Plus. Samsung's always been known for their camera's and the S8's camera is GREAT.
BATTERY: Oneplus 5 battery life. The Oneplus 5's battery lasts for days. I'm a heavy user and by the end of the night, I still have about 30-40% battery life left.
INTERNAL STORAGE: OnePlus 5 or Essential Phone's 128GB of storage. More than enough, no need for SD card.
RAM: OnePlus 5's 8GB of RAM. This is the max right now and the OnePlus 5's got it!
FINGERPRINT SCANNER: OnePlus 5's scanner is lighting fast and on the front, 'nuff said.
SIZE: Essential phones size is pretty perfect.
BLOATWARE / INTERFACE: OnePlus 5's. No bloatware and silky smooth, the way a phone should be.
So make this phone, add a headphone jack on it and you'll have THE perfect phone and for once in my life I'll be completely happy with my phone… until whatever the fahk new tech comes out next week.